Accounting Software
in the Philippines
made easier for Filipinos
Easy to use accounting software in the Philippines that
supports BIR-compliant reports and forms
Free for 14 Days | No Credit Card Required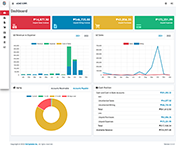 Get a bird's-eye
view of your
business
Get a bird's-eye view of your business
Get a comprehensive overview of your business through a visual dashboard.

This tool empowers you to monitor your financial data effectively, enabling you to stay in control.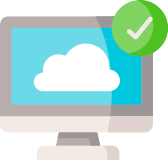 Starting at
only
Php 490.00
Scalable cloud-based solution you can afford
Our flexible plans are perfect for solo entrepreneurs or teams of accountants.

Grow your business with confidence.
Accountant's Dream:
Save Time and Avoid Stress
Accountant's Dream:
Save Time and Avoid Stress
Experience over 90% reduction in the time  you spend preparing BIR forms and reports.
Say goodbye to the stress of managing your books and focus on engaging with your customers.
Made by Filipinos
for Filipinos
Made by Filipinos for Filipinos
Created by Filipinos, our accounting software is tailored to meet your unique needs.

Be a part of history as we introduce the first software of its kind, implementing BIR-compliant forms and reports.
What can you do with Oojeema?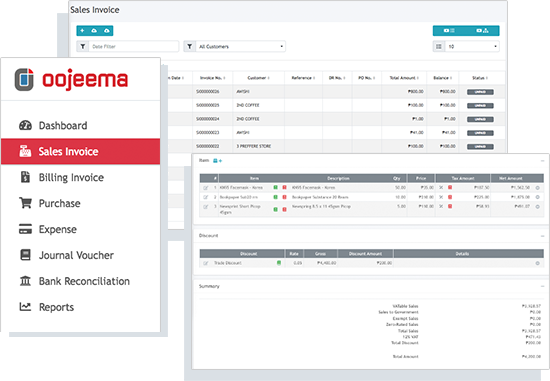 Stay updated on various aspects of your business – from invoices and billings to expenses and purchases.

Access crucial information right from the start, simplifying your tax filing process with BIR compliance.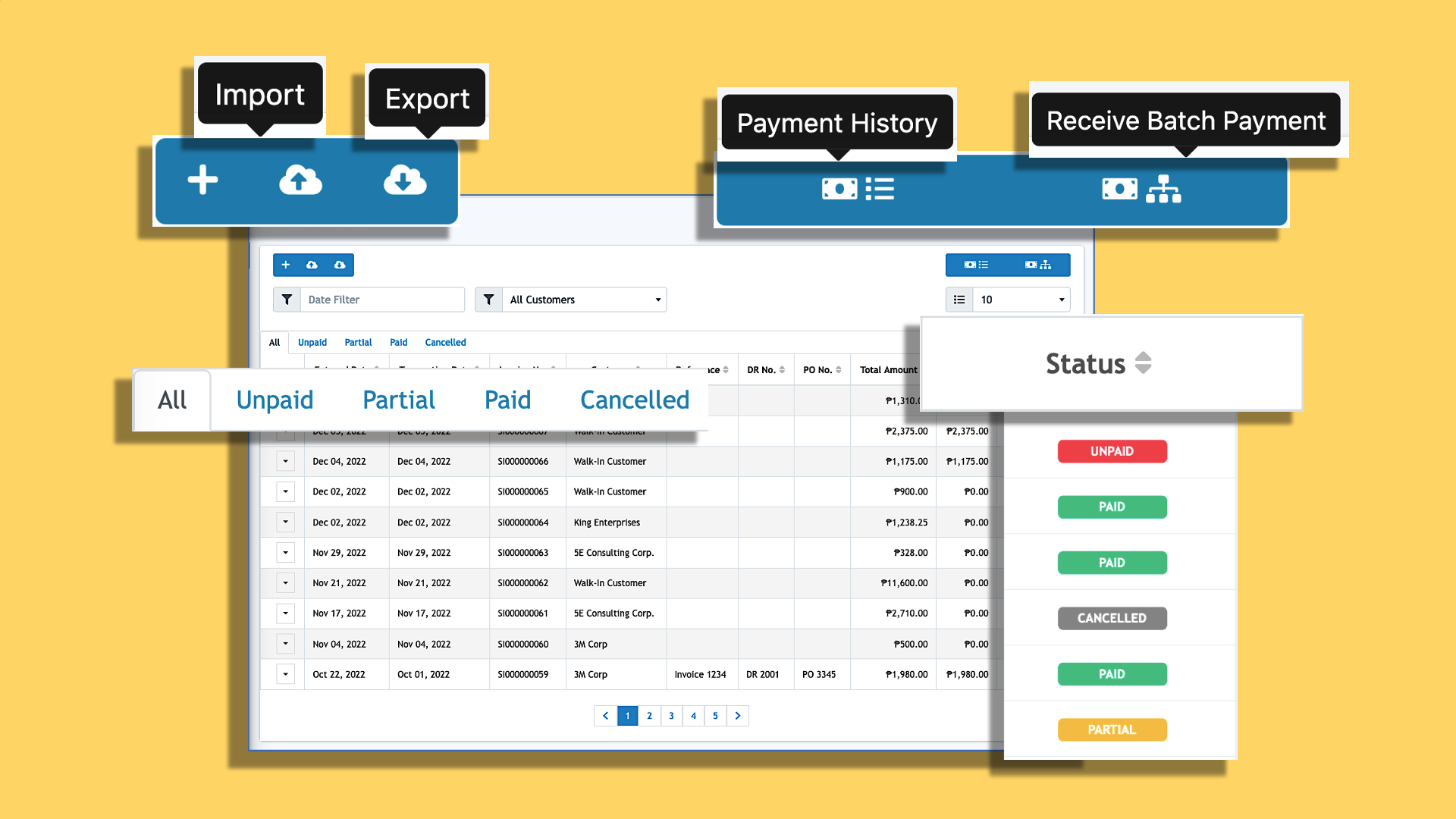 Explore What You Can Achieve with Oojeema's Accounting Software
Easily stay updated with a complete view of all your transactions in one screen. See all transaction statuses without having to spend so much time figuring out how to find them.
Create records and process payments all within reach on the same screen.
No fuss tracking of customer payments for sales and billing invoices.
Accurately track disbursements without fear of double payments.
Upload your bank statements and easily reconcile them with Oojeema accounting software.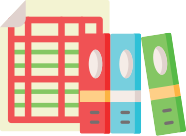 Make adjustments,  create journal entries and other special accounting entries.
Free for 14 days | No Credit Card Required
"In 2019, with the increase in our sales volume, we thought of hiring a bookkeeper or switch to an accounting software. A friend recommended Oojeema to us. It is user friendly. And of course, I saved on hiring a new personnel. Compared to QuickBooks (which I earlier looked at), Oojeema is customized to meet Philippine tax systems making filling of tax returns easier and faster. Most importantly, Oojeema is  very reasonably priced and their technical support is also very responsive."
Claire Fernandez, Importer & Distributor
 CAM Industrial Sourcing
Free for 14 days | No Credit Card Required
Get organized with an accounting software made for the Philippines and start growing your business
Which plan is right for me?
If you're a freelancer or a solo business owner, you can start with our Lite Plan. But if you're managing a team of accountants, our Pro Plan is highly recommended
Do you have Customer Support? 
Yes! We have reliable and trusted email and chat support available from 8 am to 5 pm. 
Which BIR forms and reports are supported?
We support all BIR forms, including Books of Accounts, BIR form 2307, VAT Summary, and more. It also gets updated whenever there are changes.
How many users are supported in Lite and Pro?
We support unlimited users for both plans; you don't have to pay extra for each user! 
Does Oojeema automatically submit transactions to BIR?
No. We don't automatically submit transactions to BIR. We make it easy for you to fill out forms and generate reports, but the submission depends on you or your accountant. 
Can someone from your team call me first before I sign up? 
Of course! We're happy to help you out. Feel free to send your phone number and the best time to call you to Support@Oojeema.com or Book A Demo
Free for 14 days | No Credit Card Required